hey hey,
so i've mostly been updating at my tumblrs these days (re: YEARS), but have been realizing that i should find a way to use this URL if i'm gonna be paying for it. portfolio site? who knows. for now, some shitbag sketches from last month…:
total discard on this one, unfortunately…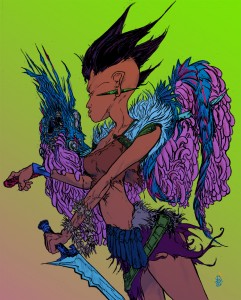 …so yeah, most of that's this month. some isn't.. whatever. most of this makes me want to vomit looking at it, but if you even marginally like any of it, check out some of my comix i've been doing at plasticsouls.net ?  also, most of my art's up at mmmmmikes.tumblr.com . OK, time to post next month's story and get onto trying to make something i can look myself in the mirror about for more than 5 minutes..